We spoke with veteran NASCAR reporter Lindsay Czarniak about her new Sony Music Entertainment podcast, The Artist and The Athlete.
Lindsay Czarniak, the veteran NASCAR reporter and host of the new Sony Music Entertainment podcast The Artist and The Athlete, which officially launched yesterday, recently spoke to Beyond the Flag about this new podcast and what she hopes it can provide for those involved as well as for listeners.
Czarniak has covered some of the biggest stories in sports for networks including ESPN and Fox Sports since getting her start in the industry several years ago, and along she became fascinated by the intersection of sports and music, which proved to be the ultimate inspiration for this new series.
It features dynamic conversations with some Racing of the biggest names in sports and music, and that includes motorsports. The individuals featured will explore their paths to success, their process, and their passions when away from the big stage, allowing listeners to gain special behind-the-scenes access to uncover stories that they have never heard before.
Danica [Patrick] was one," Czarniak told Beyond the Flag. "We have Jimmie Johnson. Dale Earnhardt Jr. will be one, and we are working on– yes, there will be active NASCAR drivers for sure. But at this point, I can't say who that is, although I do have a good idea!".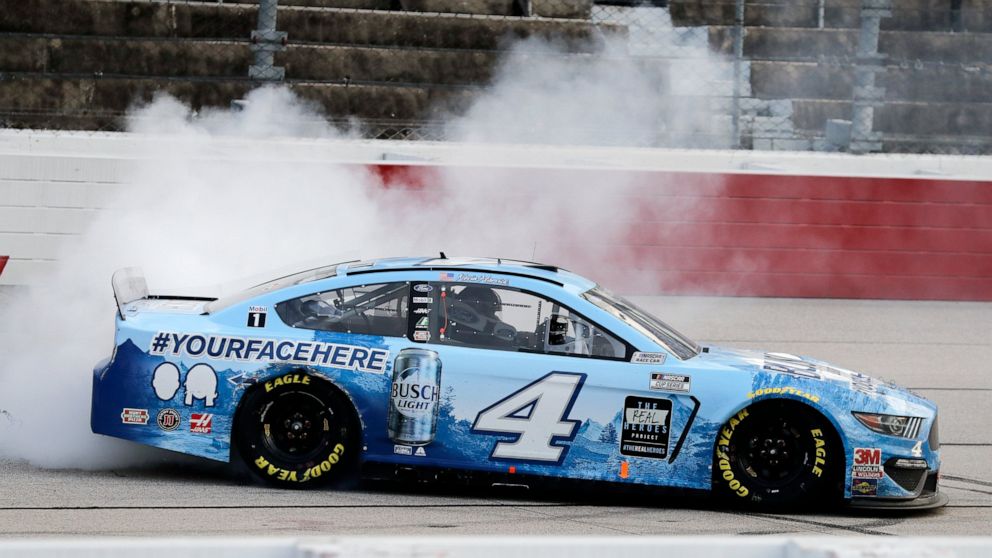 We spoke at length with Czarniak about what led to this podcast and what the ultimate goals are, and she provided multiple insights ahead of its launch.
And I started to fall in love with it at the same time. And one thing led to another, and a number of events happened, and I ended up getting an offer to go cover sports in Miami. And at the same time, I was covering racing. My station would let me go and do it on the side, which was great and kind of rare, and that's how my passion for sports and storytelling really began.
And so there's one example that I can give of why I've always wanted to do this particular format, and this has been something that I've really had in the back of my mind for a while that I would love to do. I did an interview probably 15 years ago with Dale Earnhardt Jr., and I got one of the players for the Washington Football Team, who was a great racing fan, and Dale is a huge fan of Washington. And I got the football player to go fly to the race track to do an interview with Dale and that player together.
It was Chris Cooley. Racing And we did it in Dale's motorhome, and being a part of that interview really changed the way that I viewed interviews. And I thought, my goodness, the way there were sparks flying, they were just so engaged in what each other was talking about– and those were both sports, but I knew there was really something special to talking about the process and two different sports.
And musically, I love that the genres are so different because it is opening up things and stories and topics to me that I never thought about, like Ray Lewis and Kirk Franklin, the gospel superstar, right out of the gate, we weren't even talking for a minute, and they started getting into a topic about what it's like to grow up as a Black man without a father.