In Sunday's opening Chicago Street Race, senior NASCAR Cup racer Denny Hamlin edged out Tyler Reddick, who drives for 23XI Racing, for the pole position.
In the last few minutes of Saturday's final session of qualifying, all 10 cars took to the circuit, with Shane van Gisbergen, a three-time Australian Supercars champion, having the quickest average speed.
Van Gisbergen did indeed speed up, but Reddick and Hamlin also did. Hamlin earned the best beginning spot in Sunday's race thanks to his blisteringly quick lap at 89.557 mph, the quickest speed recorded so far today.
The pole is Hamlin's second straight on a road/street course (he previously claimed the pole at Sonoma) and third of the 2023 season. Furthermore, it's the 39th of his career.
The first street course race in the 75-year history of the Cup series will take place on Sunday on the 2.2-mile, 12-turn route through the Grant Park neighborhood of downtown Chicago.
"It's such a testament to these guys," Hamlin said of his No. 11 Joe Gibbs Racing team. "They did such a great job preparing me for these things. I also have to give a lot of credit to 23XI (Racing) for helping me to get better.
"It's a lot of fun when you can have days like today. Our car is super-strong."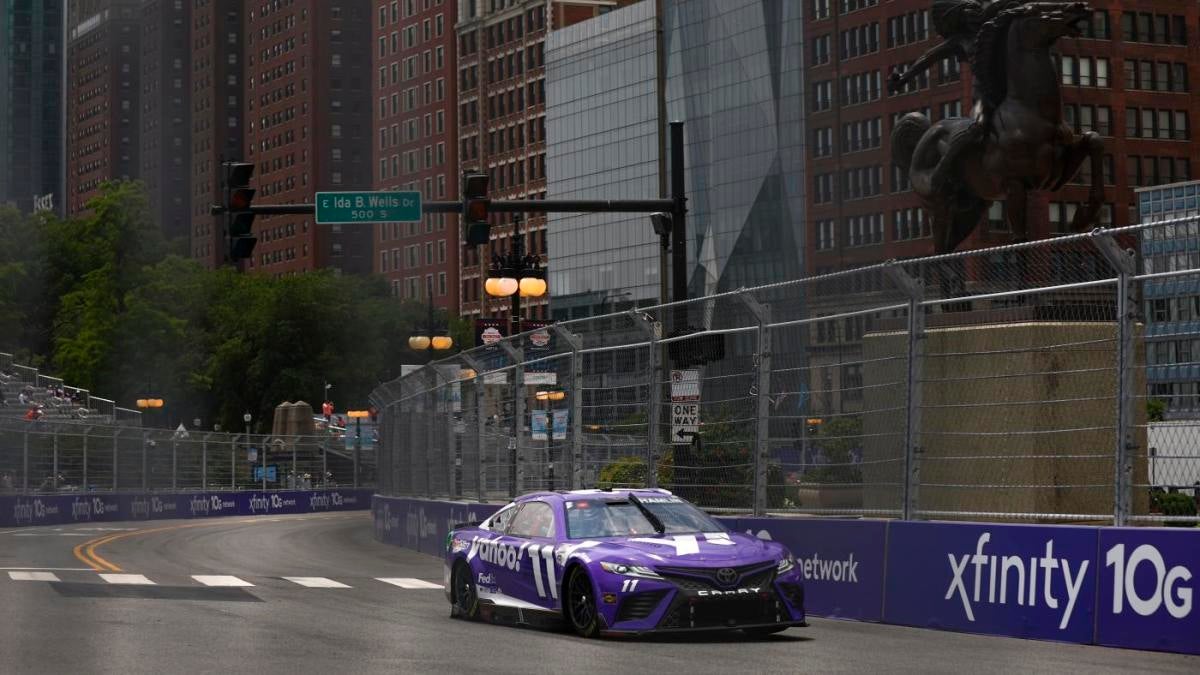 Hamlin called the course "very, very good and raceable."
"I think there are going to be a ton of passing zones. I was skeptic, I really was," he said. "Who knows how it races but I just feel like the town has been very welcoming to us. Everyone we've seen walking down the street has been excited about the race."
In the end, Reddick was the second-fastest driver (89.513 mph), followed by van Gisbergen (89.403 mph), who had been fastest in practice on Saturday, Christopher Bell, and Daniel Suarez.
Michael McDowell, Kyle Larson, former Formula 1 World Champion Jenson Button, Joey Logano, and A.J. Allmendinger round out the top ten starting lineup.
We bring out some of the most well-known NASCAR drivers' apparels , all of which are available at reasonable costs. Visit our link now if you are interested in the racing clothing collection!
Nascar, NASCAR Cup Series, NASCAR 2023, Joe Gibbs Racing, Denny Hamlin, 23XI Racing, Tyler Reddick, Van Gisbergen