Despite the grid penalty, Martin Brundle believes Mercedes should consider handing Lewis Hamilton another new engine this season.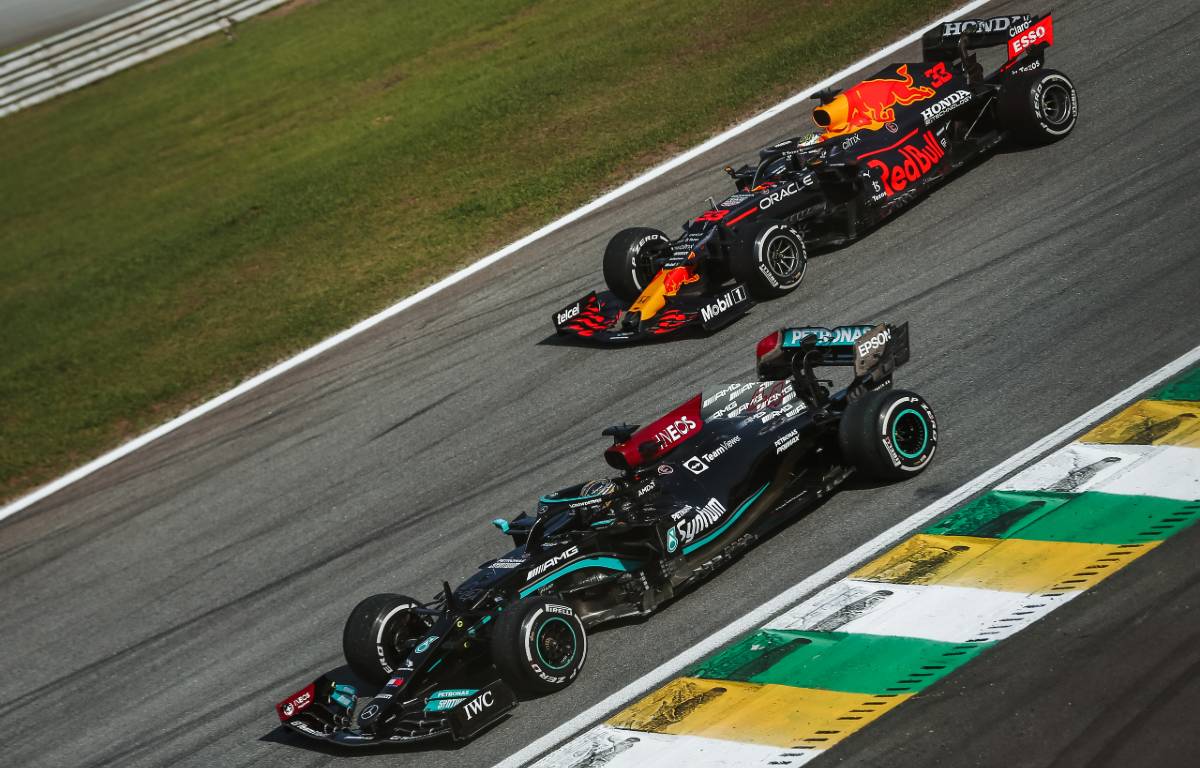 At the Sao Paulo Grand Prix, Hamilton received his seventh internal combustion engine of the season. The maximum allowed is three, with four resulting in a ten-place grid penalty and five or more resulting in a five-place penalty.
In Turkey, the fourth engine resulted in a P11 start and a P5 finish. In Brazil, though, the seven-time World Champion came from 10th on the grid to win, passing title challenger Max Verstappen and cutting his points lead to the Dutchman to 14 with three races remaining.
He had passed 15 cars in the sprint the day before, improving from 20th on the grid after being disqualified for a rear-wing violation.
Given the Mercedes' sheer pace at Interlagos, it's possible that Hamilton could take a grid penalty in each of Qatar, Saudi Arabia, and Abu Dhabi — all of which are likely to suit his car – and still win each time.
If the 36-year-old British driver wins all three races, he will equal Michael Schumacher's record for most World Championship victories.
Toto Wolff, Mercedes team principal, announced in Brazil that Hamilton will use only the two existing engines in his pool until the end of the season, despite the fact that their performance would only be worse as well than it was at the start of the cycle.
Only Mercedes knows how logistically and financially possible it would be to add others, but Sky F1 analyst Brundle believes it could be worthwhile in the Abu Dhabi finale, for example.
"This story has plenty more to run and surely on that form, it's worth Merc considering a new internal combustion engine for the final big showdown," said Brundle.
"A five-place grid drop could be well worth it, given Lewis passed all the other 19 cars on the grid, 16 of them at least twice."
Several masks inspired by Formula One racing drivers are currently available at the following websites for a reasonable price: