After the practise sessions for the Dutch Grand Prix, Lewis Hamilton thinks Mercedes is in a much better speed position than it was for the last race at Spa-Francorchamps.
Following a good Friday practise speed, Lewis Hamilton is confident about a more aggressive Mercedes performance in this weekend's Dutch GP.
The Belgian Grand Prix previous weekend was a letdown for the Mercedes racer; the W13 lagged all weekend and his drive was halted by a collision with Fernando Alonso of Alpine.
The seven-time World Champion came in third and was less than one tenth of a second behind than Ferrari's Charles Leclerc in the final practise session at Zandvoort.
Hamilton expressed his happiness at having the car set up in a "sweeter spot" following the second practise.
"This is a lot better than my Sunday [in Spa] and it's a lot better than Friday even last week," Hamilton told media.
"It's been a decent start to the weekend, we've landed in a much sweeter spot with the car, being that it's a much different track and yeah, it's a work in progress.
"We are not that far behind which is great to see, and the car doesn't feel that bad.
"We just have to keep chipping away and the car doesn't feel that bad performance-wise – there's probably not a huge amount more performance-wise, but we keep pushing."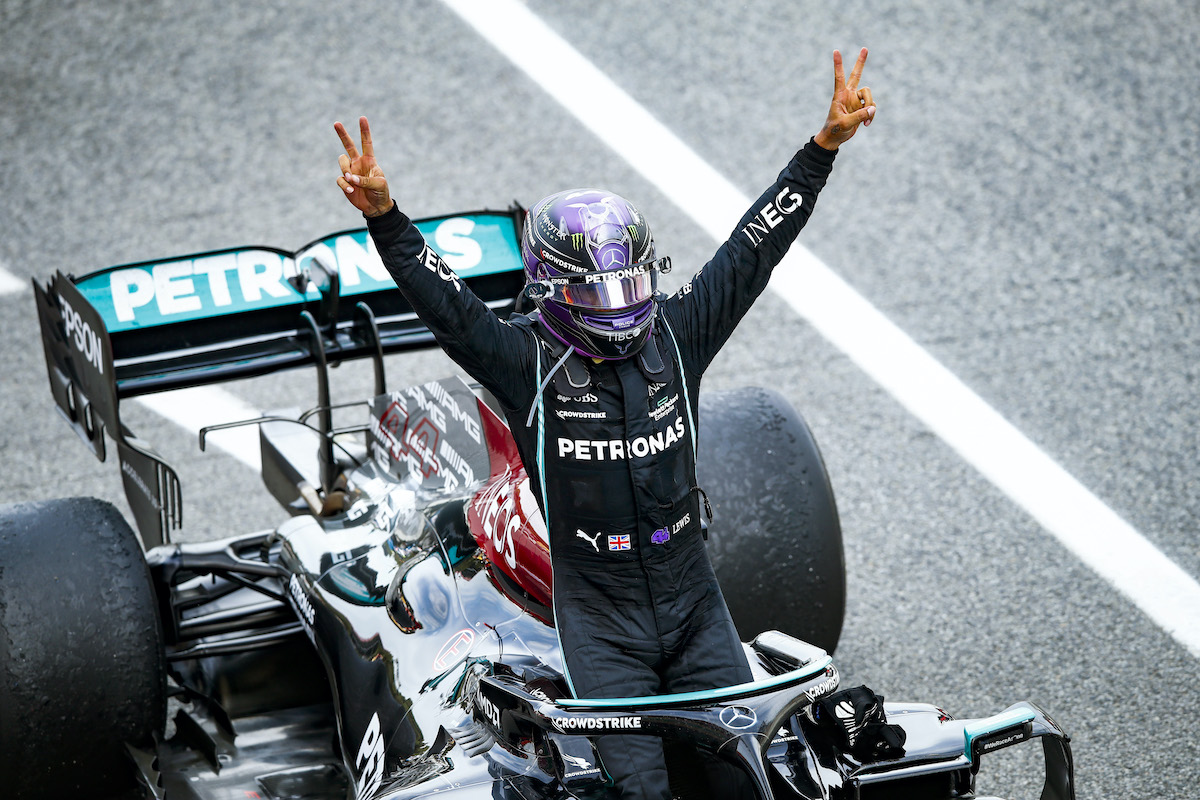 The squad has experienced a season of ups and downs as a consequence of the Mercedes W13's temperamental nature.
Races like the Saudi Arabian, Emilia Romagna, and Azerbaijan Grands Prix provided early season proof of Mercedes' difficulties.
With excellent showings in the British and Hungarian Grands Prix, they had looked to be closing the distance to closest challengers Red Bull and Ferrari in the middle section of the season.
Their impressive showing at the Belgian Grand Prix, though, provided additional proof of the car's sensitivities.
Although encouraged by Mercedes' better performance at Zandvoort, Trackside Engineering Director Andrew Shovlin warned that more setup work must be done if they are to rival Red Bull and Ferrari.
"The car has been a lot easier to balance here than in Spa and we look to be in a better place in terms of pace; we're still missing a bit on single lap and long run, but the gaps are a lot better than last week," said Shovlin.
"Neither driver has the balance where they want it yet and both felt the car was a little easier to drive in the morning.
"In the afternoon, we were understeering in some places and lacking stability in others.
"Not major issues but ones we are going to need to put right overnight if we plan on giving Red Bull and Ferrari any trouble tomorrow."
Below are some of the most well-known FORMULA 1 drivers' apparels, all of which are available at reasonable costs. Visit our link now if you are interested in the racing clothing collection:
F1, F1 2022, Formula 1, George Russell, Grand Prix, Lewis Hamilton, Mercedes, Silver Arrows, Dutch GP