Kevin Harvick mentioned on The Dale Jr. Download that the initial plan was for him to retire after the 2021 NASCAR Cup Series season.
Kevin Harvick's 21st season as a full-time driver and eighth for Stewart-Haas Racing behind the wheel of the #4 vehicle (fifth behind the wheel of the #4 Ford) in the NASCAR Cup Series in 2021.
Since being suspended for the race at Martinsville Speedway in April 2002, the 45-year-old Bakersfield, California native hasn't missed a start.
Following the 2021 season, the all-time leader in starts across NASCAR's top three series (Cup Series, Xfinity Series, and Truck Series) has competed in 712 consecutive Cup Series races dating back to that weekend, and he has made 754 total starts, ranking second among active drivers.
If all goes as planned, he will extend that streak by another 36 races in 2022 and another 36 in 2023.
That wasn't always the plan, though.
Kevin Harvick remarked on this week's episode of Dirty Mo Media's The Dale Jr. Download podcast that the initial plan was for him to retire after the 2021 season.
However, right before the 2020 season, Harvick inked a two-year deal with Stewart-Haas Racing to retain him behind the wheel of the #4 Ford for the 2022 and 2023 seasons, allowing him more time to help build the next Gen 7 car.
Because of several COVID-19-related constraints throughout 2020, the debut of the Next Gen car was postponed from the 2021 to the 2022 season. This decision was made quickly after the initial shutdown in March 2020, just a few weeks later.
As a result of the contract extension, Harvick was able to avoid retiring from racing when this opportunity arose.
Here's what Harvick had to say about it in this week's show when Earnhardt informed him he thought he was going to be "done" and inquired how the conversation went down.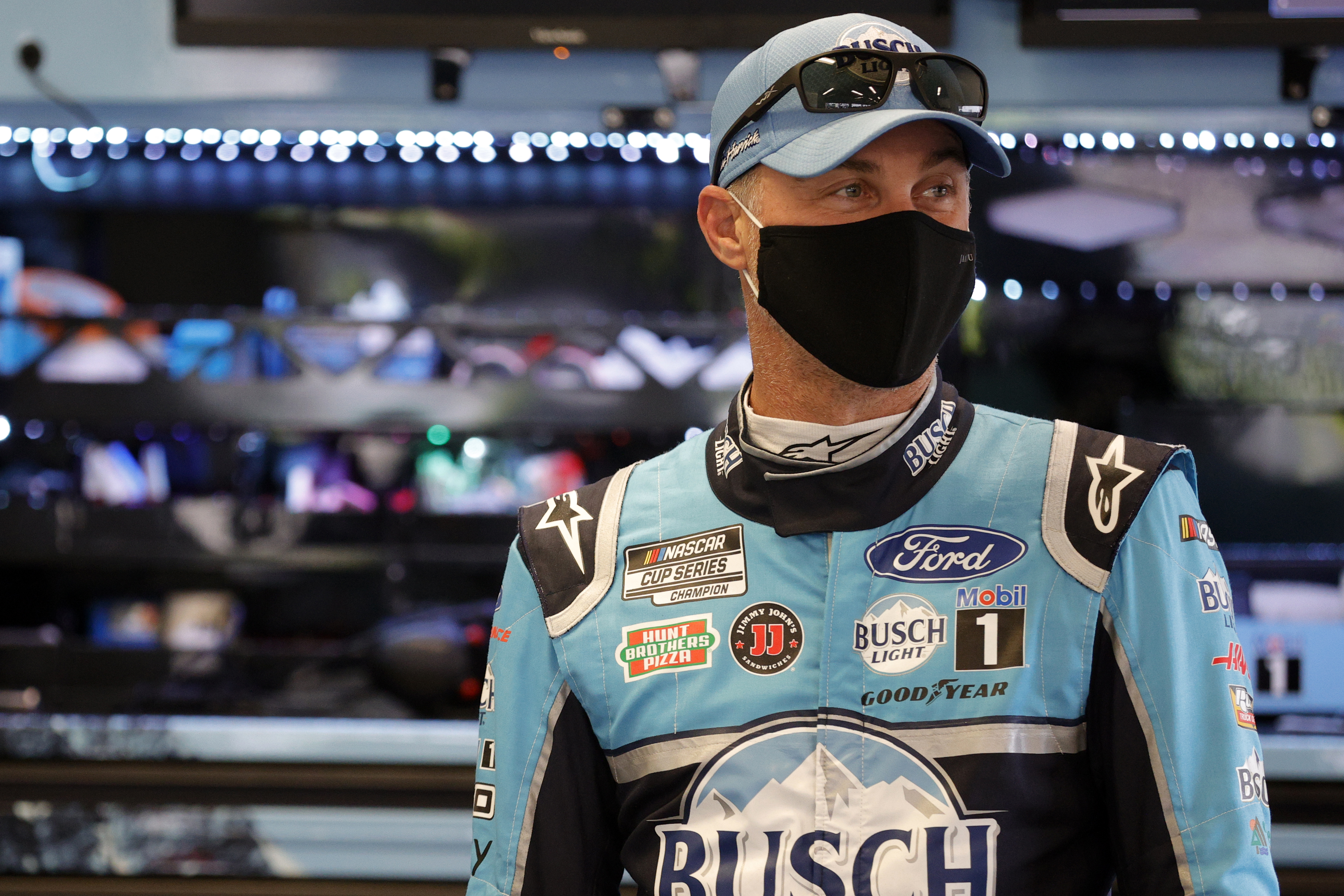 "I was [going to be done]. '21 was originally it. As far as, you know how it goes, as far as the financial planning and how life was going to look, it was all set up. It was all set up.
"We started having conversations about what we were going to do next — and that led to two more years in '22 and '23. And I think at this point in my career, it's really just about being at the race track with the group of people and the people that you like being around.
"Racing the car is, I love the competitive side of it, and being in there and being able to develop a new car and have that knowledge — it's going to be frustrating! It's going to be frustrating, but there's also that reward."
Several masks inspired by NASCAR racing drivers are currently available at the following websites for a reasonable price: