Max Verstappen says he was "not surprised" to be given a grid penalty for the Qatar Grand Prix, but he is pleased with his second-place finish.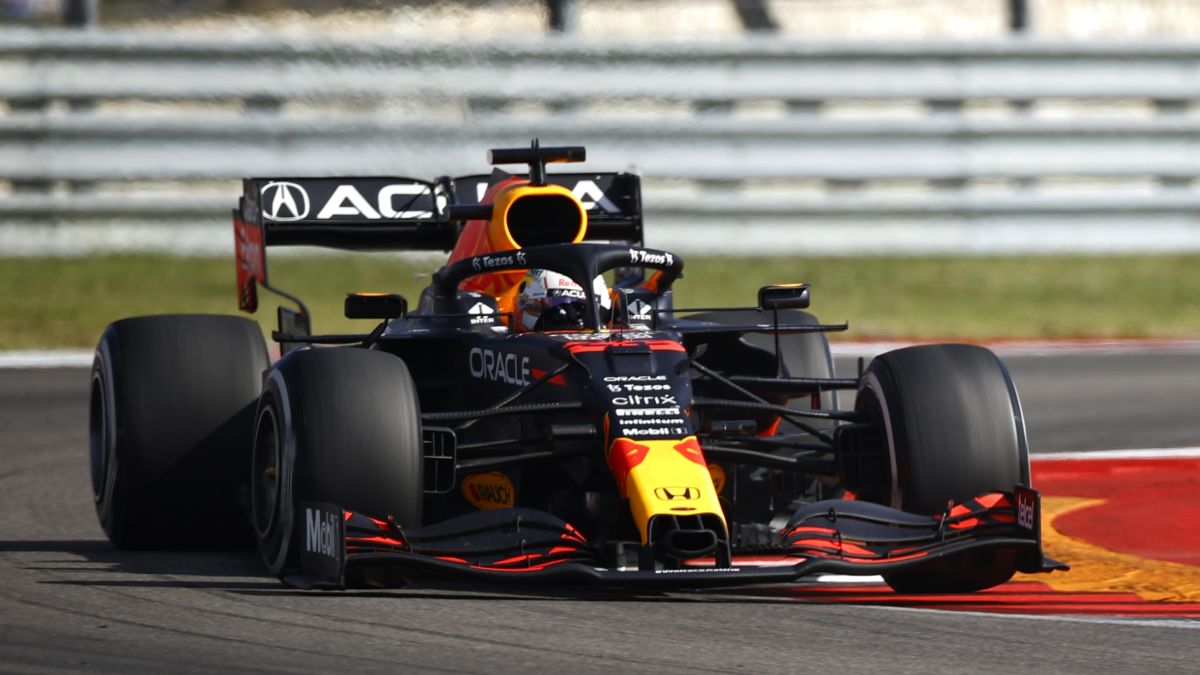 Max Verstappen was unsurprised to receive a grid penalty for the Qatar Grand Prix, but said he was "happy" to finish second behind Lewis Hamilton.
Verstappen received a five-place grid penalty for failing to slow down enough during qualifying for double-waved yellow flags.
He started sixth and swiftly pushed up the order, passing three cars by Turn 2, before passing Pierre Gasly and Fernando Alonso to take second and stay there for the rest of the Grand Prix.
"I knew already last night that I never get presents from them [the stewards], so it's OK," Verstappen said.
"Once I knew I was starting seventh, I was just very motivated to move ahead, and that's exactly what we did. We had a good first lap and then after five laps we were second again.
"I just tried keep the gap small, which we did throughout the whole race, so they couldn't do an extra stop. It gave me the fastest lap at the end, so I was definitely happy with that."
Following Hamilton's triumph, Verstappen's lead in the Drivers' Championship has been cut to eight points.
Despite taking the additional point for the fastest lap of the race, the Dutchman was never able to threaten Hamilton.
He concedes that Red Bull was just slower than Mercedes at the Losail International Circuit, but he recognizes that "a lot of things may happen" in the remaining two races in Saudi Arabia and Abu Dhabi.
"We were a little bit too slow, so of course, that means the race is going to be tricky as well," he commented.
"But we just need to try and stay focused. There are two races to go and as you can see, a lot of things can happen, even in qualifying, so anything is possible."
Several masks inspired by Formula One racing drivers are currently available at the following websites for a reasonable price:
Visit our store HERE for more options of Formula 1 racing masks.