Ralf Schumacher, a former Formula One driver, believes George Russell will make things difficult for Lewis Hamilton at Mercedes in 2022.
As Mercedes brings in a new driver for the first time since 2017, George Russell has been tipped to challenge Lewis Hamilton "from the start" of their stint as teammates.
Hamilton has spent the last five seasons racing with Valtteri Bottas, with the two drivers' cordial connection assisting Mercedes in extending their Constructors' Championship record to 8 years.
After three seasons at the Mercedes-powered Williams team, where he attracted the attention with his strong qualifying efforts, team executives decided to make a change in 2022, moving Russell to the works team.
"Russell can beat Hamilton from the start"
So far, all signs point to peace at Mercedes, with Hamilton welcoming Russell to the team and Russell constantly emphasising his admiration for "the best of all time."
However, ex-F1 driver Ralf Schumacher, who was present at last week's Mercedes W13 car launch, believes the circumstances will be different once the racing begins and the heat of battle begins.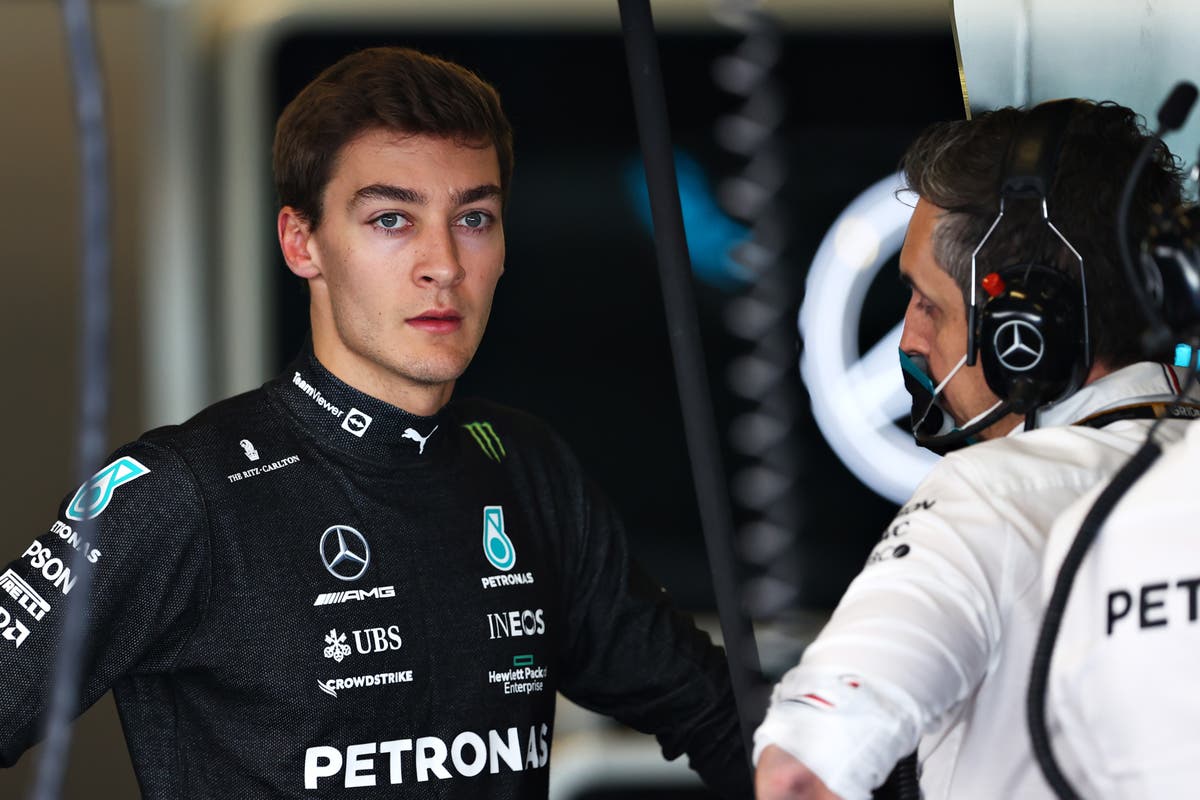 "I found it interesting how gentle the two drivers were with each other," Schumacher is quoted by SpeedWeek.
"Young Russell was already very careful with his comments and emphasised that he wants to learn quite a lot now. The tone was very different back then when George replaced Hamilton in Bahrain 2020 and drove alongside Valtteri.
"But I'm convinced that internally it looks different, and I already believe he can beat Lewis from the start."
Mercedes have a "super" driver line-up
However, Schumacher believes Mercedes' driver lineup is currently one of the strongest on the F1 grid, and he continues to be confused as to why Russell was not promoted sooner.
"I think Mercedes has a super line-up now," Schumacher added.
"I never quite understood why it took so long to replace Valtteri. I think George is an exceptional talent. Whether he will develop like Lewis did remains to be seen.
"We also have to remember that Lewis is 37 years old and Mercedes has to think about the future."
Several masks inspired by F1 racing drivers are currently available at the following websites for a reasonable price:
Abu Dhabi, F1, F1 2022, Formula 1, Grand Prix, Hamilton, Lewis Hamilton, Mercedes, George Russell