Valtteri Bottas was upset that he was unable to assist teammate Lewis Hamilton in winning the championship in Abu Dhabi.
Valtteri Bottas expressed his disappointment that Lewis Hamilton did not win the Drivers' Championship in the Abu Dhabi Grand Prix, as he believed his colleague deserved it on the day.
Bottas finished sixth after starting from the same position at the Yas Marina Circuit.
Bottas was left on his own at the end of the race as Mercedes retired to their base to focus on filing two protests with the stewards before the hearings because he was unable to assist Hamilton at the front.
As a result, he stated he hadn't been able to communicate with anyone from his team, but he was aware of the enormity of the loss.
"I feel like I lost the championship"
Speaking after the race, Bottas commented: "I haven't seen anyone yet, but I can feel it. We wanted to get both titles.
"Getting the Constructors' [Championship] again is huge. But at the same time, it hurts that Lewis didn't get the Drivers' [Championship] because, even for me, I feel like I lost the championship because he lost it!"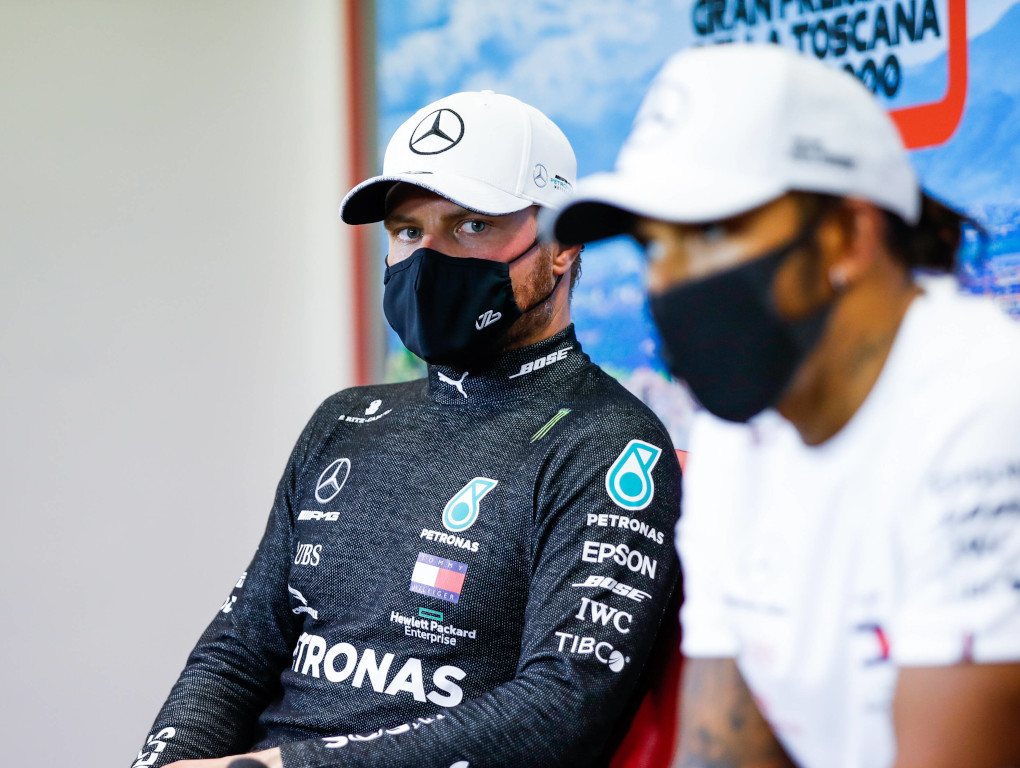 Bottas claimed that Hamilton's loss of the championship was due to bad luck after a late Safety Car brought Verstappen back into the race.
"I'm sure they [Race Control] make the decisions for safety. If there's a car sideways next to a barrier, there were men on the track… normally you need a Safety Car, so [it was] just unlucky.
"I really feel gutted for him, because I feel like he deserved it today. He had a great start, great race. Then things change like this.
"But you know, that's the sport, that's how it goes. Sometimes it goes against [you], or sometimes it goes for you, but today was not our day."
Looking ahead to the next challenge
Bottas will now test for Alfa Romeo at the Yas Marina Circuit this week during the post-race session.
As he walks through the door to his new team after five years with Mercedes, he confessed to having "mixed emotions."
"It's time for something new. I'm really, really proud and thankful [for] what we've achieved together, we've done great things," he added.
"It maybe wasn't the best race to finish it, but we need to look at the big picture.
"We won five Constructors' and with Lewis we are the most successful teammate pairing in the history of Formula 1, so it's kind of sad to leave. But of course, I look forward to the future."
Several masks inspired by FORMULA 1 racing drivers are currently available at the following websites for a reasonable price: