George Russell claims he attempts to have a "normal" life despite admitting that he has not yet accustomed to the attention that comes with being a Formula 1 racer.
The well-known Formula 1 racer George Russell has admitted that he is still getting used to his new life.
The British driver's reputation has improved since he was finally given the opportunity to join the Mercedes squad in 2022 after outperforming teammate Lewis Hamilton.
Russell entered Formula One as a Mercedes development driver and was assigned to Williams, where he competed for three seasons.
The 24-year-old was given an opportunity at Mercedes and took the place of Valtteri Bottas after putting in regularly impressive performances.
Russell has so far earned five podium finishes in 2022, and in the Hungarian Grand Prix, he won his first F1 pole position.
How fame has affected Russell thus far
Russell was questioned about adapting to his new status as a famous F1 racer after an amazing start to his debut season with Mercedes.
"I don't know, I still feel like a normal person," Russell said on the Beyond The Grid podcast.
"If somebody asked me, 'Are you famous?', I'd say, 'Not really, no', but then if I asked somebody else, or if I asked my friends if they thought I was famous, they'd probably say yes.
"It's unique, and it's different being recognised on the street, and people stopping at restaurants, especially around F1 weekends – it's incredible to see the support.
"But, I'm 24 years old, I try and live as normal life as I can, relatively speaking, bearing in mind that the sport I do is incredible and I feel so grateful and privileged to be in this position.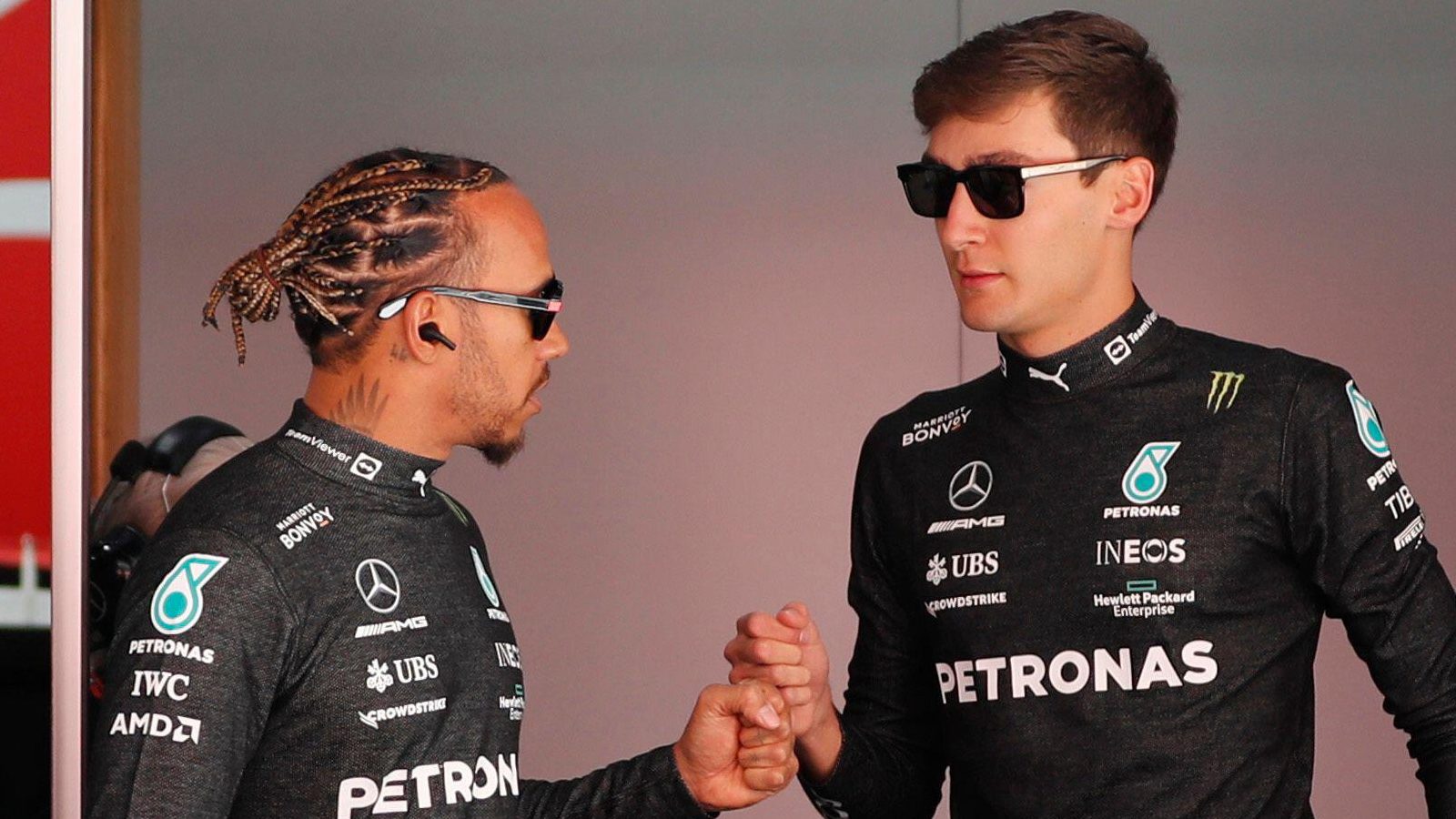 "You're flying around the world, driving a Formula 1 car in front of hundreds of thousands of fans. I guess it's pretty spectacular."
Russell: I've had no weird gifts yet!
Russell was then questioned if he had got any unusual presents because F1 racers frequently have their own devoted followers.
"I've had people asking me to sign body parts or weird things, and I've had a few random gifts along the way," he commented.
"There are no standout ones that have been, 'Wow, that's a little bit strange', but it's great, and I really appreciate it.
"I had a book sent to me recently from loads of fans, I had loads of notes and letters in there, and to be honest, I go through all of it, because at the end of the day, without the fans, the sport is nothing.
"My mum loves these things as well. I don't have space in my flat to keep it all, so they go to my family home, and my mum is probably up all night reading everything."
Below are some of the most well-known FORMULA 1 drivers' apparels, all of which are available at reasonable costs. Visit our link now if you are interested in the racing clothing collection:
F1, F1 2022, Formula 1, George Russell, Grand Prix, Lewis Hamilton, Mercedes, Silver Arrows, Toto Wolff