The article discusses the increasing presence of women in Formula 1, not just as drivers, but also in technical and management roles. In recent years, there has been a noticeable shift towards a more diverse workforce, with the percentage of women employed in the industry increasing from 28% to over 30%.
Rosie Wait, head of race strategy at Mercedes-AMG Petronas F1, shares her experience of witnessing this change firsthand. When she completed a summer work placement in Formula 1 back in 2008, she recalls that there were very few women in the engineering office. Today, she is pleased to see more women coming through, both in terms of the graduate intake and down the pit lane.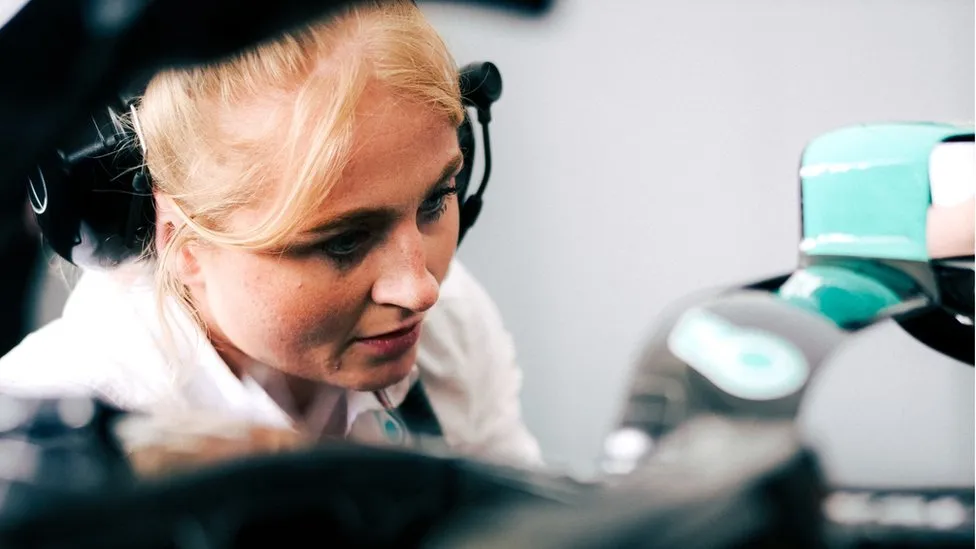 Ms. Wait is responsible for a team of nine people who make important decisions during races. Their role is to maximize the car's performance and ensure the best possible result for the team. She notes that there are still challenges, but believes that it is possible to balance a career and family responsibilities, and hopes this becomes more normalized in the industry for both women and men.
Emmie Jones, an engine technician for Red Bull Powertrains, shares her experience of being a woman in a male-dominated industry. Despite facing physical challenges, such as tools that are made for average-sized men, she loves her job and considers joining Formula 1 to be the best decision she ever made. She feels that if a female driver is ready and competitive enough, she will eventually get a seat in Formula 1.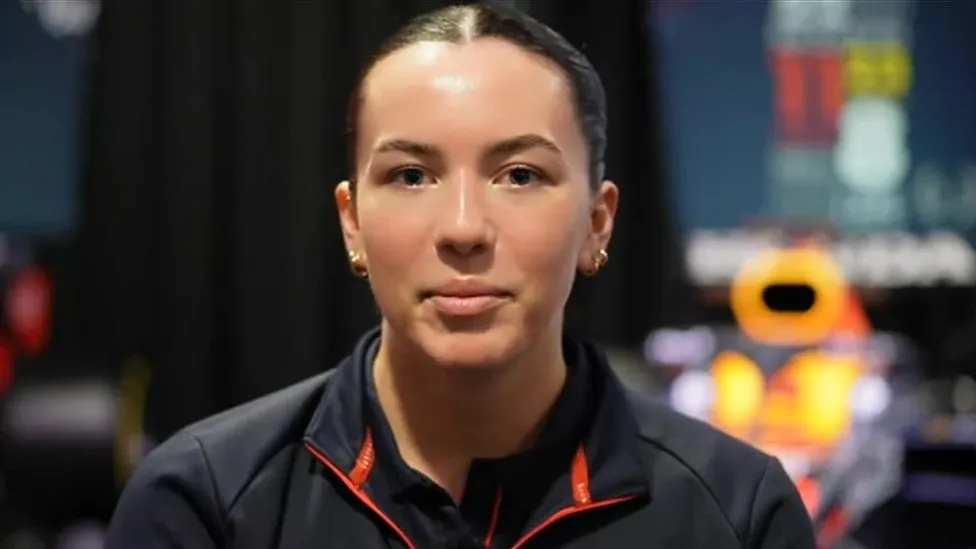 Abbie McMurray, a trainee with the Mercedes F1 team, also speaks about the challenges of working in a male-dominated field. As a mechanic, she is aware that there are not many women in Formula 1, but feels that since joining the team, she has been treated the same as everyone else. She acknowledges that there are physical challenges she must overcome, but enjoys the challenge and is working towards a goal of becoming full-time trackside.
Overall, the article highlights the progress that has been made towards a more diverse and inclusive workforce in Formula 1, but also acknowledges that there is still work to be done. The hope is that more women will be encouraged to pursue careers in the industry and that they will be given the same opportunities and support as their male counterparts.
We bring out some of the most well-known Fomula One drivers' apparels, all of which are available at reasonable costs. Visit our link now if you are interested in the racing clothing collection!
Formula One, F1, Racing, Red Bull, Mercedes, Sport, Abbie McMurray