Carlos Sainz acknowledges that seeing his former teammate Max Verstappen win the championship has boosted his confidence in his own chances.
When they both made their Formula 1 debuts in 2015, the two drivers raced together at the Toro Rosso team.
During the 2016 season, Verstappen was promoted to Red Bull, where he won his maiden race.
Sainz, meanwhile, has won podiums with McLaren and Ferrari, and finished third in the season-ending Abu Dhabi Grand Prix in his first year with the Scuderia.
"It's a good thing for me"
Verstappen, who started ahead of Sainz, beat title rival Lewis Hamilton on the final lap of the race to win the Grand Prix and the World Championship.
Sainz has congratulated the Dutchman and believes it reflects well for his own chances of following in his footsteps.
"I think whoever came [out] on top today was going to deserve it," Sainz said of the title fight after the event.
"I think they are two great drivers at the peak of their careers, putting together a great show. Congratulations to both, especially for Max, obviously, after that mega win.
"[I'm] happy for him because we shared our first year [in F1] together at Toro Rosso, and to see him now capable of winning a World Championship, it's also like a good thing for me, and I look up to it."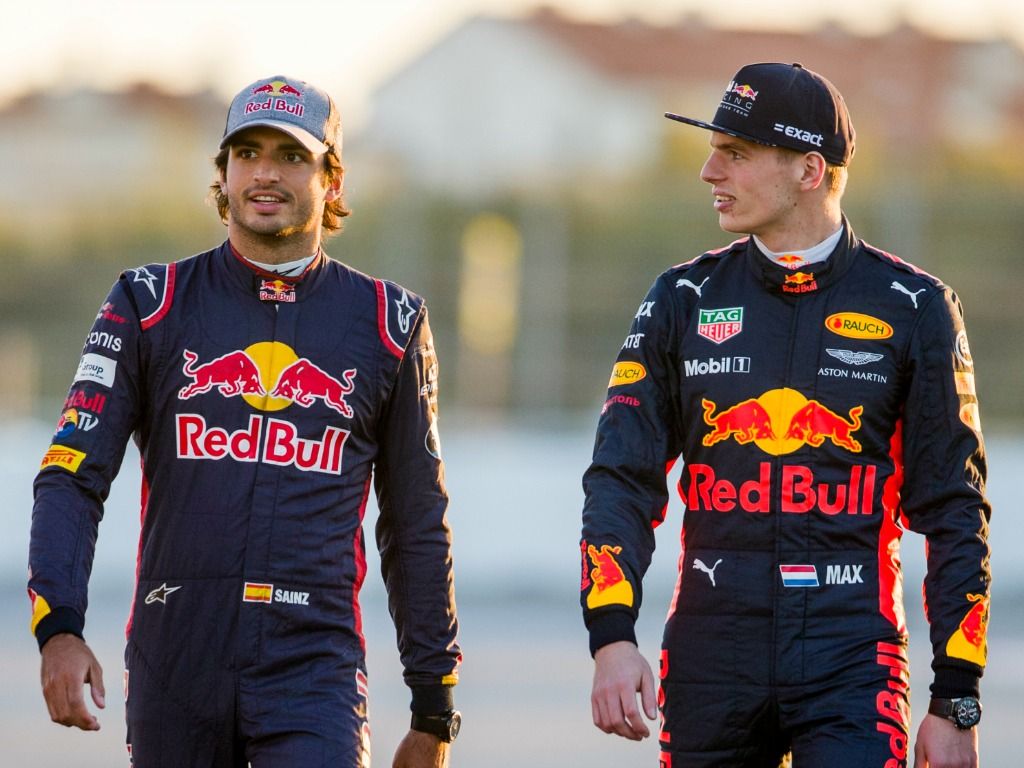 An unexpected podium
Because of the late-race drama at the Yas Marina Circuit, Sainz admits that his podium finish was a pleasant surprise.
"[I'll] definitely take it," the Spaniard explained.
"After everything that unravelled in that race, with that late Safety Car, we were in the right place at the right time all the time, with a good pace.
"And yeah, a podium to end a nice first season for me at Ferrari. [I achieved] P5 in the championship. I took it all today and definitely enjoyed it."
Sainz's fifth-place finish in the championship puts him ahead of teammate Charles Leclerc, who finished seventh, and McLaren's Lando Norris, who finished sixth.
Several masks inspired by FORMULA 1 racing drivers are currently available at the following websites for a reasonable price: